Bio
Brannon consists of  Los Angeles, Ca based award-winning lyricist Jonathon Brannon and highly acclaimed  Birmingham, AL based studio vocalist David Cagle.
Although a "late bloomer" in regards to songwriting, lyricist Jonathon Brannon writes from the heart, crafting relatable & meaningful songs for the listener. 
Known for his soulful & passionate Rock vocals, David Cagle has shared his versatile talents with bands like LastWorld, Marty and the Bad Punch, Liberty n' Justice, February Fallen, Silent Tiger, just to name a few.
Jonathon and David have never met in person, however, they have been creating songs together since 2007, all of which, have been done entirely online.
Brannon has released four Acoustic Rock albums to date. The 2014 debut album "Welton St.", the 2017 sophomore album "The Road Less Traveled", "Everyday Heroes" (2020) & "Wish You Were Here" (2021).
They have also released two collaborative Hip Hop albums "The Rocker, The Rappers & The Lyricist" in 2015 and "The Rocker, The Rappers & The Lyricist Vol. 2" on May 1, 2020, which includes collaborations with The Jokerr, Street Light, J LyriKal & Denace on fan favorite songs 'Gridiron' & 'Gridiron 3'.
Brannon is currently working on their first ever fully produced Rock album, "Heartbreak is Misery" arriving November 2022.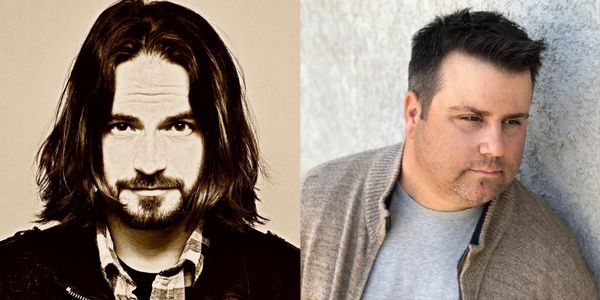 Press
"

Featuring distorted guitars and the raw crash of live drums, the track has the makings of an arena rock hit, but has been produced to a crisp and contemporary degree for clarity of sound and that essential ability to crank up the volume." - Rebecca Cullen (on Bad Love feat. R Reed)